Rémi NGUYEN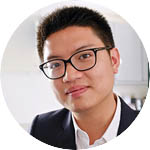 Researcher
In 2014, Rémi NGUYEN has been awarded a Ph.D Contract with International mobility at CNRS (French National Centre for Scientific Research) for three years with the support of CREDIMI in Dijon (France) and IRASEC. During his research, he created the website Myanmar Law Library for the access and knowledge of Myanmar Law.
In 2018, after his Ph.D in Private Law, Rémi Nguyen established his own law firm called MLR Legal Consultants in Yangon, Myanmar to assist companies in their growth and development.
Bibliography
R. NGUYEN, Réflexion sur la codification du droit civil en Birmanie, Université de Bourgogne-Franche Comté, 2018.
--
October 5, 2015
Curriculum Vitae : Voir | Télécharger (fichier pdf)